Each design projects is different in term of time and scope of the work
4 most popular design packages
Print design
£120
Size: A5 – 148 x 210 mm
Clients supply all text and images. High resolution images can be purchased at additional cost
Final file format: PDF
Sole trader's Logo
£400
Based on your creative brief, we will propose 3 options for the logo
The final logo will be then applied to a business card and letterhead
Final files are in PDF, EPS, JPG, PNG formats
Web Design
£850
A website consists of 6-8 pages about your company and products
2 hours training so you can manage the content of your website
This package excludes online payment function
Online Store / Learning / Membership site
£1400
Accepts online payments
Set up of up to 12 products in 6 product categories
Product photoshoot of 4 products (3 angles / shots each) or 1 minute video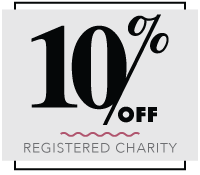 We support charity and not-for-profit projects. Please do not hesitate to contact us for a design proposal and a quote
We don't promise the design process is going to be easy for you
You will have to write the text, choose the photos, make decisions and check every detail carefully. It requires a lot of work and attention to detail but the more details you give us the better the final result.

Contact us and we will come back with a creative brief questionnaire for you to fill in. 

We send you a proposal and a quote. If you are happy to progress, a non-refundable 50% deposit is required.

You will supply us with all the details text (accurate to each full stop and comma) and pictures.

We will come back with two design proposals.

This step is for you to make any adjustments.

Final presentation and send off to production or go online.
Let's talk!
Each project is unique and varies in size and requirements. Tell us what your project is about and we can take it from there. Email: design@studiotiger.co.uk
Call: 075 3137 3238 or drop us a message here: